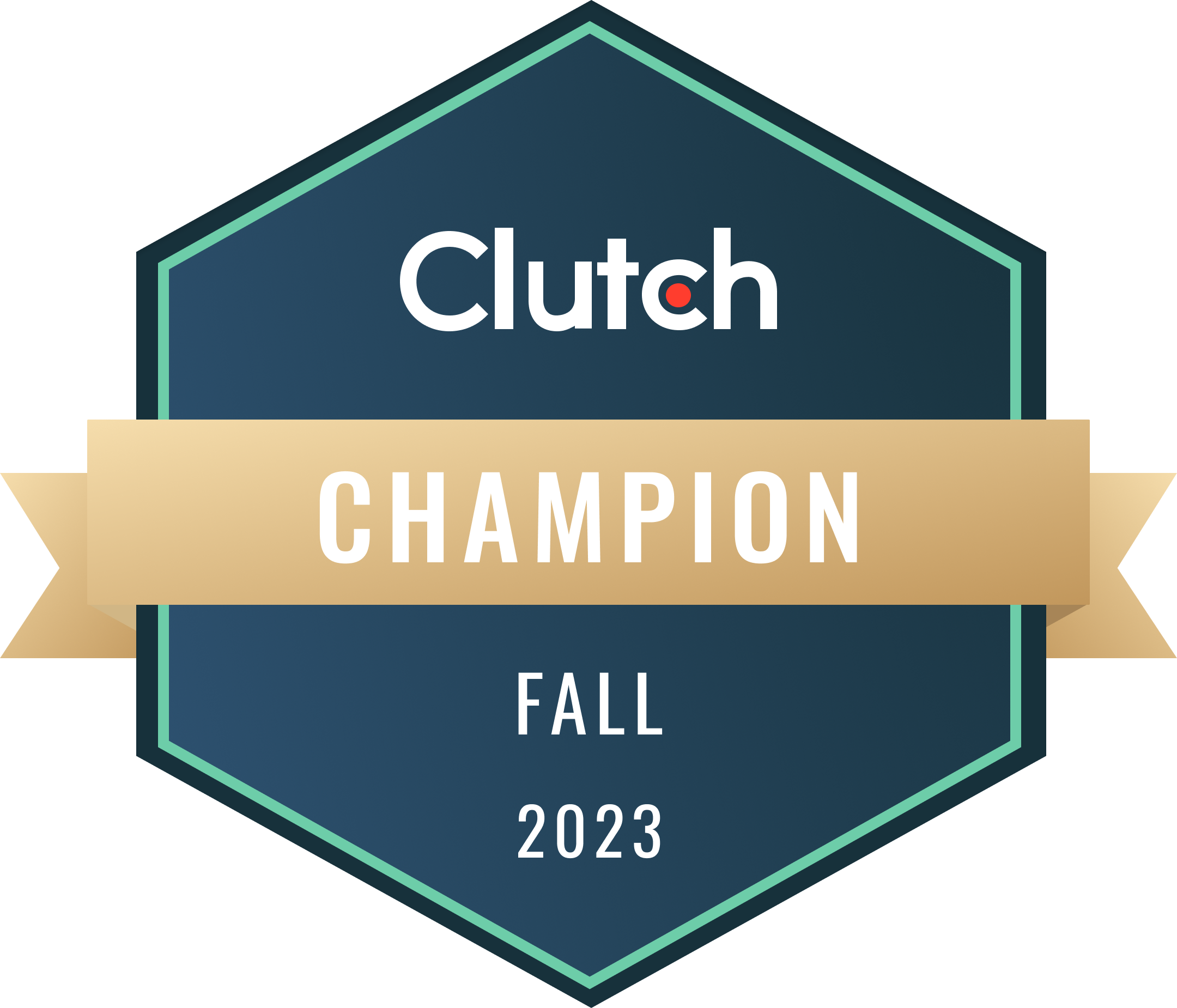 Blink Digital Consulting was included among the 2023 Fall Clutch Champions due to having acquired new, verified client reviews within the past six months. This award recognizes Blink Digital Consulting, as a top-rated leader in the Digital Marketing space based on our clients' satisfaction and high-quality service ratings.
"The Clutch Champion designation is the newest award providers can earn on Clutch," said Sonny Ganguly, Clutch CEO. "This year's honorees represent the best of the best on our platform, and I am thrilled to celebrate and commend these champions for their ongoing achievements and dedication to consistently exceeding their clients' expectations. The companies named to this list continue to set the bar high.
Their devotion has not only enriched our platform but has also inspired others to strive for similar levels of distinction. We are grateful for their partnership and look forward to witnessing their continued success in the future."
View our recent work and reviews on our Clutch profile - Click HERE to access.
ABOUT Blink Digital Consulting
We help our clients thrive!
We specialize in the following Digital Marketing services.
✔ Search Engine Marketing. (SEM)
✔ Search Engine Optimization. (SEO)
✔ Social Media Marketing Management.
✔ Google Platform Management.
✔ Ad Campaign Setup & Management.
✔ System development and management.
✔ Smart widget development.
✔ Re-Marketing.
We generate leads with effective digital advertising and campaign management.
Capture leads using our landing pages, surveys, forms, calendars, inbound phone system & more!
Automatically message leads via voicemail, forced calls, SMS, emails, FB Messenger & more!
Use our built in tools to collect payments, schedule appointments, and track analytics!

ABOUT CLUTCH
Clutch empowers better business decisions as the leading global marketplace of B2B service providers. More than 1 million business leaders start at Clutch each month to read in-depth client interviews and discover trusted agency partners to meet their business needs. Clutch has been honored for the past 6 consecutive years as an Inc. 5000 fastest-growing company and by the Washington Business Journal as one of the 50 fastest growing private companies in the DC metro area for 2023.